Homepage
Department Pages:

Receive Town of Hurley News whenever an update is posted. Sign-up here
---
For current trips please follow the link on the left for Parks and Recreation.
Follow this link to sign up for Hurley Recreation Happenings:
---
News:
Town of Hurley 2020 Budget Public Hearing
November 04, 2019
A Public Hearing for the Town of Hurley 2020 Budget will be held tonight at 6pm at the Town Hall, 10 Wamsley Place, Hurley NY 12443. Click the link for the 2020 Budget.
Highlights include:
- 0% increase in our Town general taxes
- Use of 2019 surpluses to do conservative spending allowed for $29,000. in savings
- Supervisor will not be taking a pay increase for the 2nd time. He will give his 2% increase to his scecretary, rewarding her for the continued hard work.
- $6,700. to build girl's softball fields at Dug Hill Park.
- $13,000. to finish bringing the Town's technology into the 21st century, adding a new server for security and storage.
- $9,800 to the Conservation Advisory Council to pay consulting fees to update the Town's Comprehensive Plan.
---
West Hurley Board of Fire Commissioners Workshops
October 23, 2019
The West Hurley Board of Fire Commissioners will be holding 2 workshop meetings on the following dates:
Thursday, October 24, 2019
Tuesday, October 29, 2019
Meetings will begin at 6:30 PM
The meetings will take place at West Hurley Fire Co. 1, 24 Wall Street, West Hurley, NY 12491
Per the orders of the Board of Fire Commissioners
West Hurley Fire District
Town of Hurley, Ulster County
State of New York
Justus Rice
Chairman
Alice Rice
Secretary
---
Ashokan Rail Trail is Open
October 21, 2019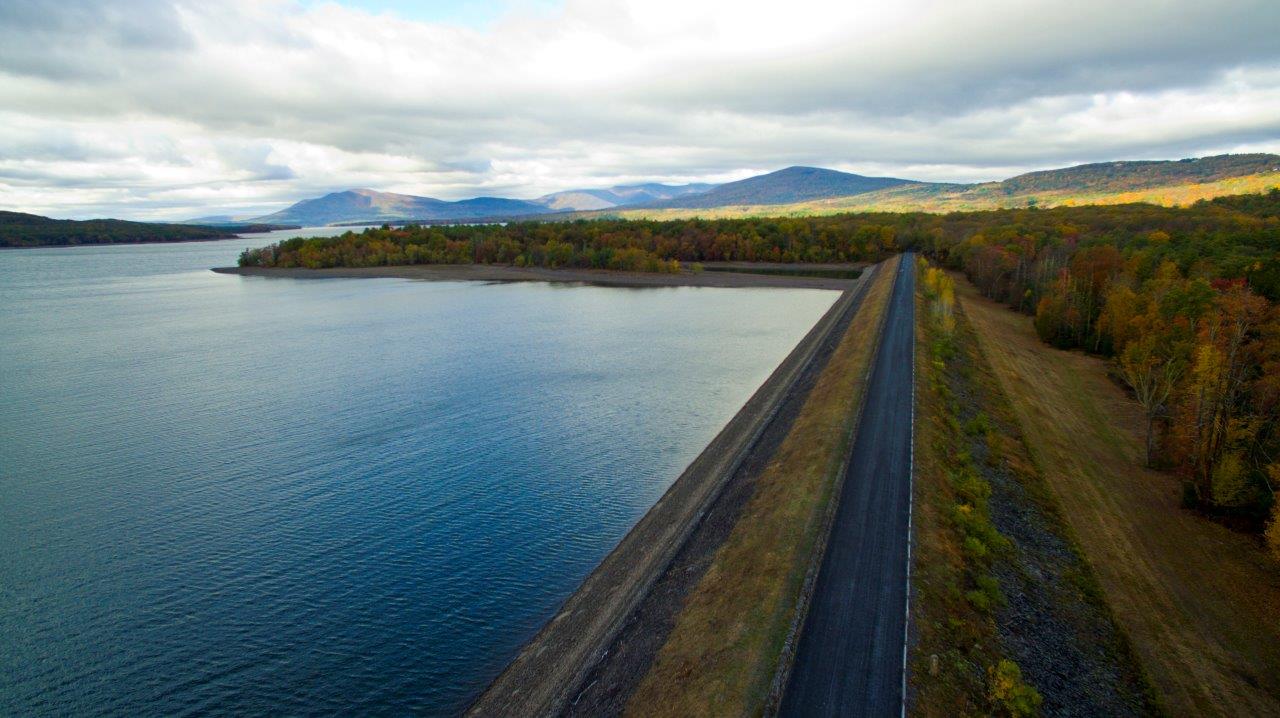 The Ashokan Rail Trail or "ART" is now open to the public. It is a recreational trail with breathatking views of the Ashokan Reservoir and surrounding landscape.
It runs from Basin Road in West Hurley to Route 28A in Boiceville.
Click the link for more information including directions; a map of the trail; and an image of the West Hurley Station Interpretive Sign found on the trail.
---
Information about Freedom of Information Requests (FOIL)
October 18, 2019
All foil request should be e-mailed to clerk@townofhurley.org or brought in to the Town Clerk's office.
Blank foms are available under documents of the Town Clerk''s page
Any question please call 331-7474 Ext 2
____________________________________________________________________________________
Upcoming Recreation Trips
October 08, 2019
Disney's Frozen- Proctors Schenectady, Sunday Nov. 17th. Price per ticket $85.00. Leaves Kingston @10a.m
Radio City Christmas Show- Saturday Nov.23rd. Price per ticket $85.00. Leaves Kingston @ 8a.m WAITING LIST ONLY

NYC Do Your Own Thing- Saturday Dec. 7th. Price per ticket $25.00. Leaves Kingston @ 8a.m
---
© 2019 Town Of Hurley, Ulster County