News
Town of Hurley News
If you would like to receive email notice of news posted here, complete the subscribe box below.
You will receive an email asking you to confirm your subscription.

Ulster County Resourse Recovery Agency Introduction to Home Composting
April 25, 2019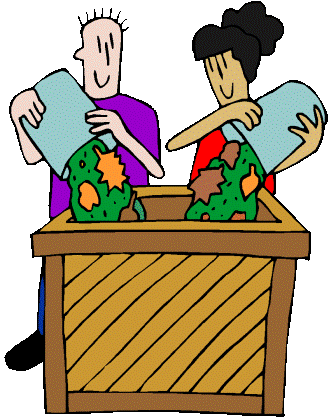 The Ulster County Resource Recovery Agency is Presenting an "Intro to Home Composting" Seminar
Monday, May 6th from 9AM to 11AM
at the
UCRRA, 999 Flatbush Road, Kingston New York 12401
There is a $5.00 Class Fee for 1.5 Hours of Instruction, a Guided Tour of UCRRA's Composting Operation and a Complimentary Bag of Grow Ulster Green Compost.
Call 845.336.0600 to Register with Payment
Class size is limited!

---
West Hurley Board of Fire Commissioners Special Meeting
April 24, 2019
The West Hurley Board of Fire Commissioners will be holding a special meeting on May 6, 2019 at 7:00 pm. The meeting will take place at West Hurley Fire Co. 1, 24 Wall Street, West Hurley, NY 12491. It is anticipated that the Board will go into executive session to discuss all the letters received for the position of Fire Commissioners. The appointment will be made on May 13, 2019 at the regular meeting.
---
West Hurley Fire Commissioner Vacancy
April 24, 2019
The West Hurley Board of Fire Commissioners is accepting letters of interest from anyone wishing to be appointed to the position of Fire Commissioner for the remainder of 2019. Letters should be mailed to West Hurley Fire District, PO Box 312, West Hurley NY 12491, Attention: Alice Rice. All letters should be received by May 6, 2019.
---
2019 Women's Woodstock Cycling Grand Prix
April 22, 2019
The 7th Annual Women's Woodstock Cycling Grand Prix is scheduled for May 3-5, 2019. The race includes a route through a portion of Glenford. Online registration ends Wednesday, May 1, 2019 at noon. For more information go to womenswoodstockcycling.com.
---
West Hurley Fire Department Truck Show & Open House
April 18, 2019
The West Hurley Fire Department
Truck Show and Open House
April 28, 2011
12:00 Noon - 4:00 pm
Lunch Will Be Available
See you there!
---
Proposed Resolution and Draft of Amended Zoning Law on the Agenda for the April 22 Town Board Meeting
April 17, 2019
Proposed resolution amending the zoning law in the Town Code regarding the Overlay District on the Agenda for the April 22 Town Board meeting. The draft of the local law is also included.

---
Join the 2019 Get Fit Challenge April 27- June 8
April 15, 2019
---
Planning Board Vacancy
April 15, 2019
There is a vacancy on the Planning Board. If you are interested in serving on this committee please send a letter of interest to Supervisor John Perry at PO Box 569, Hurley NY 12443 or email at supervisor@townofhurley.org. The Planning Board meets the first Monday of the month.
---
Plow Damage
April 04, 2019
Notice to Residents of the Town of Hurley
SPRING CLEANUP TIME
If you experienced plow damage to your lawn or have loose and/or broken blacktop chunks caused by Town of Hurley plows, please call our office at (845) 338-4067 to report. Thank you for your assistance.
Michael C. Shultis, Highway Superintendent
---
Recycling Tips from Ulster County Resource Recovery Agency
March 29, 2019
Are you a "Wishful" Recycler? Do you include "Tanglers" in your recycling? Follow the link to find out!
---
Transfer Station Hours
March 27, 2019
As we move into Spring the Transfer Station Open Hours are extended on Tuesday & Thursday, 9:00 am - 6:00 pm.
Transfer Station Hours

Monday: 9:00 - 3:00
Tuesday: 9:00 - 6:00 (April - October)
Wednesday: Closed
Thursday: 9:00 - 6:00 (April - October)
Friday: 9:00 - 3:00
Saturday: 8:00 - 3:00

Please remember all users of the Transfer Station are required to have a permit. As of April 1, 2019, the cost is $20.00 per year. Permits may be purchased at the Transfer Station or at the Town Hall during business hours.
---
Spring 2019 Newsletter
March 27, 2019
---
West Hurley Library Spring Events
March 07, 2019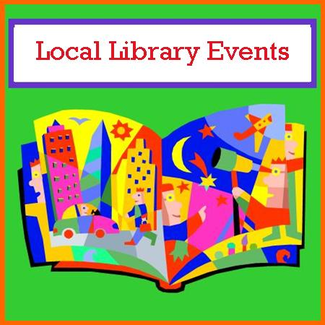 The West Hurley Library has events planned for all ages. Follow the links in the attached document for more information.

---
Inclement Weather and the Transfer Station
February 07, 2019
With some winter still ahead of us, please be sure to call before going to the Transfer Station. There will be a message alerting you to any delayed openings or closures. The number is 845-338-5412.
---
West Hurley Board of Fire Commissioner 2019 Regular Meeting Dates
January 31, 2019
2019 Regular Meeting Dates
February 11
March 11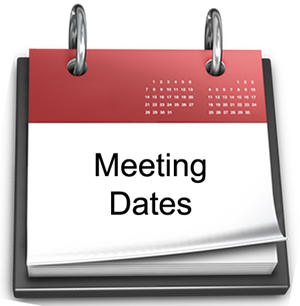 April 8
May 13
June 10
July 8
August 12
September 9
October 14
November 12
December 9
All meetings start at 6:30pm at West Hurley Fire Co. 1.
---
Landfill Permits Available
December 05, 2018
Landfill permits are available for purchase at the Transfer Station and at the Town Clerk's Office. Permits are $20.00. If you are a 2018 permit holder you may purchase the 2019 permit during the month of December for $10.00.
---
Hurley Heritage Society Calendars for 2019
December 04, 2018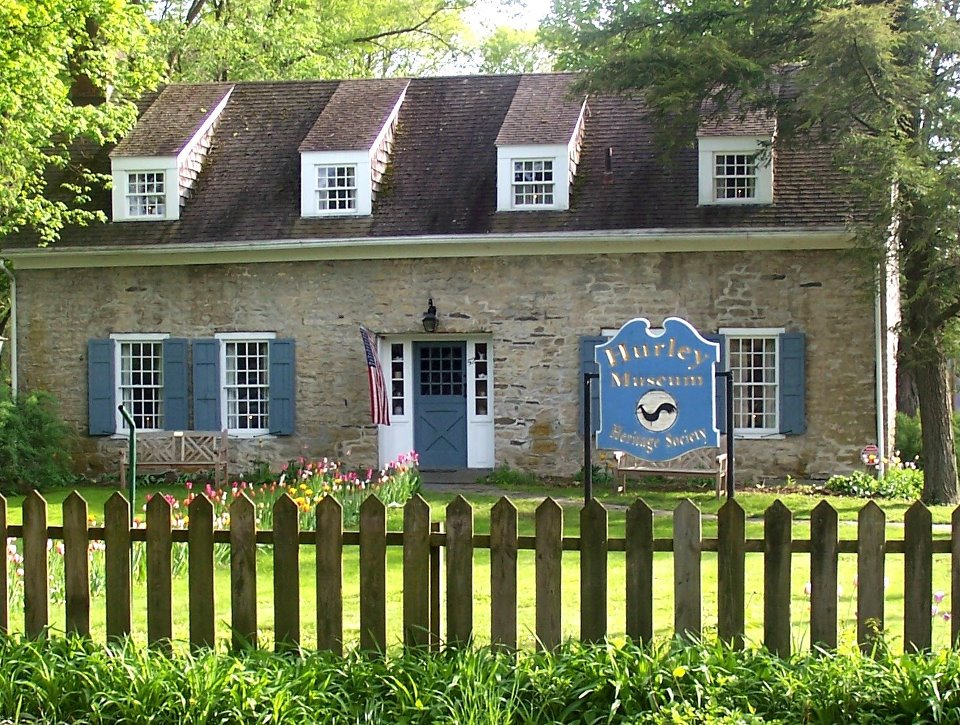 The Hurley Heritage Society is selling 2019 calendars with beautiful pictures of Hurley! It would make a wonderful holiday gift!

---
New STAR Requirements for 2019
November 14, 2018
Important Notice for Property Owners Age 65 and Over
New STAR requirements for 2019:
To receive the Enhanced STAR exemption, you must enroll in the Income Verification Program (IVP). If you are already enrolled, no action is needed.
If you qualify for the senior citizens exemption, you will no longer automatically receive the Enhanced STAR exemption. You must apply for Enhanced STAR separately.
For more information or to obtain forms, contact Brittany Balfe at 331-7474, Ext. 5, or visit the New York State Tax Department's Website (search: IVP).
---
Invasive Spotted Lantern Fly Found in New York State
September 12, 2018
State Agencies Encourage the Public to Report Findings of Invasive Pest
---
Ulster County Declared Eligible for Emergency Loans
July 24, 2018
Ulster County has been declared eligible for Farm Service Agency diaster emergency loan assistance due to storms occurring on May 4 & 15, 2018. Family farmers who have suffered physical losses only due to the excessive winds, hail, lightning, and tornado may be eligible for FSA loans. Application for loans under this emergency designation will be accepted until March 9, 2019.

---
Spectrum Internet Assist
February 01, 2018
Spectrum Internet Assist
Affordable, Reliable High-Speed Internet Access
for Qualifying Households
Spectrum Internet Assist, is a new low-cost, highspeed broadband service that provides qualifying households with Internet Service for $14.99 per month.
To qualify for Spectrum Internet Assist, a member of the household must be a recipient of one of the following programs:

The National School Lunch Program (NSLP); free or reduced cost lunch
The Community Eligibility Provision (CEP) of the NSLP
Supplemental Security Income (SSI) (age 65 and over only)
If you believe you may qualify, visit SpectrumInternetAssist.com
---
Town of Hurley New Solar Panels
August 21, 2015
Follow the above link to see how the solar panels at the Town Hall are saving the Town of Hurley money.
© 2019 Town Of Hurley, Ulster County